Beautiful Islands
Story:
KThe movie looks at three beautiful islands, shaken by climate change – Tuvalu in the South Pacific, Venice in Italy and Shishmaref in Alaska. The three islands have different climates and cultures but the people all love their islands. The three years of film making focus on their everyday lives, with the camera following two sisters growing up on a beautiful nature in Tuvalu, joyous costume festival and traditional fine glass crafts in Venice, and traditional seal hunting in Shishmaref. When these people lose their homelands, their cultures and histories face "death". By being close to them, we can feel the present state of the earth.
The movie has no narration. It is a voyage around the world, listening to the sounds of waters and winds while witnessing people and their lives slowly and quietly sinking under the water.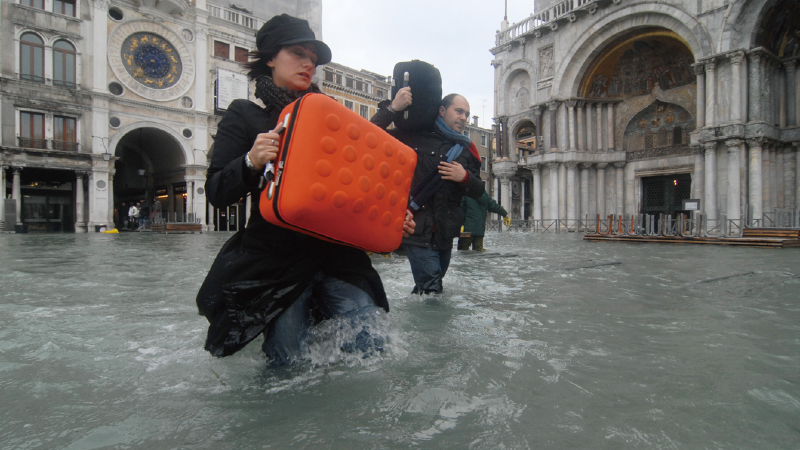 Message from the Director
After three years and going around the globe three times, the film about three beautiful islands was completed.
Clearly the islands were affected by the global warming yet the bright smiles of locals filled these islands.We only get to know the aftermath of wars and disasters.
However, by knowing the lives of people that used to be there, I believe we could truly engage emotionally to these issue.
For this reason, I believe it is vital for us to "feel" rather than "understand" the climate change. I purposely left out explanations and BGM in this film so that audiences can "feel" the lives on these islands and its people.M
Please sit back and relax in the dark, let your heart open and be surrounded by the breeze from the islands and gaze our "present moment" of climate change.
KANA Tomoko
Review
"Stirring imagery and evocative human interactions"

-Los Angeles Times

"An extraordinarily eloquent synthesis of imagery and urgency"

-Variety

"Captivating and visually breathtaking"

- NYC Movie Guru

"Very graphic representation of the impact"

- Environmental News Network

"Works on an emotional level

-New York Post

"Visually-captivating, a heartbreaking expose'"

-The Sly Fox Film Reviews

"First image (of Shishmaref) recalls the opening of Ulrich Seidl's Import/Export:"

- Slant Magazine

"Moving"

-VIV Magazine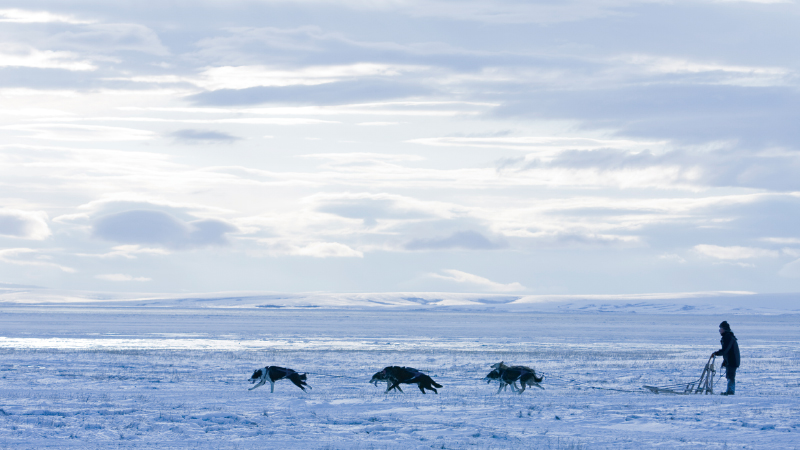 Beautiful Islands
~Memoirs of Sinking Islands~
Review on Variety
By JOHN ANDERSON
An extraordinarily eloquent synthesis of imagery and urgency, docu triptych "Beautiful Islands" captures three places in imminent danger of going under -- literally.
Constructing her narration-less, score-free rebuke of global-warming deniers, Japanese helmer Tomoko Kana travels to the city of Venice, the South Pacific nation of Tuvalu and the island outpost of Shishmaref, Alaska -- the coal-mine canaries of climate change -- to witness the world's rising waters gradually swallowing them whole. Pic is currently in limited theatrical release, but its first-rate aesthetics and timely message should ensure an afterlife on the educational circuit.
Rather than deliver any sort of eco-sermon, Kana makes her case most strongly by capturing images of her vanishing Edens. The first, Tuvalu, is the world's fourth smallest country and (as one of the film's syntactically suspect subtitles puts it) is "said to be the world's first country to sink." It's hard to tell whether that statement is in present or future tense, because the waters around Tuvalu -- where gorgeous children play, parents feed them on fish and coconuts, and the words "British Petroleum" have never been uttered -- are already encroaching on the sea-level islands.
Kana is enchanted by Tuvalu, partly because its unspoiled remoteness serves the lesson of the film: The melting ice caps in the Arctic are as threatening to the South Pacific as they are to lower Manhattan. Just because you've never heard of "permafrost" doesn't mean it isn't coming to get you.
Pic then shifts to Venice, whose population has thinned over the years as its signature canals have begun taking over the city. As the film's centerpiece, Venice unifies those themes that Kana quietly pursues elsewhere, such as the unquestioning faith by which Tuvaluans believe their land will be saved, and the site-specific spirituality of the Inuit of Shishmaref. Long, lingering shots of the ornate St. Mark's Basilica in Venice punctuate what seems to be Kana's critique of a blind-faith response to a man-made world crisis. "What would Jesus do?" the film seems to ask. It's hard to say, but he probably wouldn't be defending Big Oil or writing off the rising waters as climatological fluctuations.
Kana includes the testimony of not only places, but people: Tuvaluan elder Enele Sopoaga; Venetian glass-blower Davide Signoretto; and Shishmaref residents Raymond and Melanie Weyiouanna. Despite the understated sense of emergency, "Beautiful Islands" isn't merely a message film, either. In her portrait of Venice during Carnival, Kana follows the elaborately costumed celebrants in their 18th-century garb in a manner that recalls Andrei Sokurov's "Russian Ark," that single-take trip though the Hermitage, historical memory and Russia's nostalgia for its own soul.
In Venice, of course, what they'll soon be nostalgic for is dry feet. Cutting from the Carnival partyers to the city's high-tide center provides the film with one of its more sobering moments, as the numbers regarding sea levels are not in Venice's favor. Canal water laps over the sidewalks; a Sisyphean storeowner dumps water out of his flooded shop into an equally flooded street; guests of the venerable Hotel Danieli learn how difficult it can be to remain elegant when slogging ankle-deep through a flooded lobby.
Pic seems uncertain where to end (there are several great endings; one would have sufficed). Tech credits, notably Minami Yukio's camerawork, are first-rate.
Camera (color, HD): Minami Yukio
sound: Kawai Masaki,Mori Eiji
Reviewed on DVD, New York, July 3, 2010.
Running time: 106 MIN.

Screening Info
oming to theaters in Tokyo, New York, LA and Seoul in2010!